New Amputee Fitness App from Ottobock!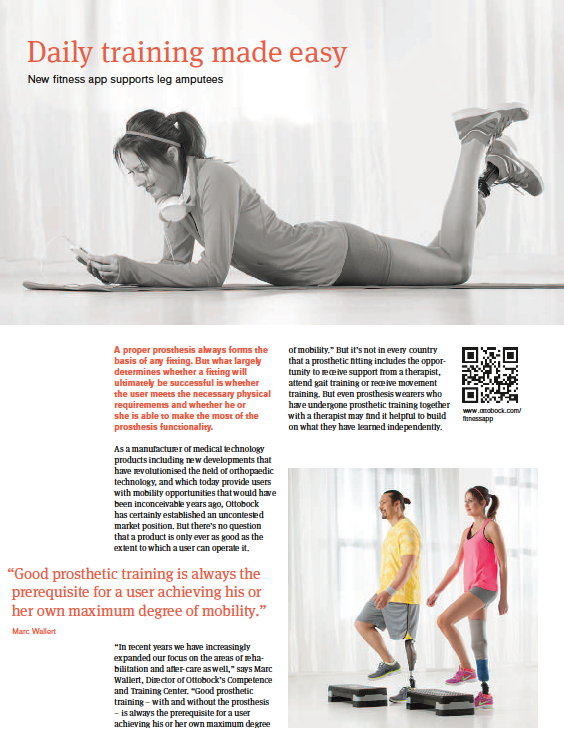 We're excited to announce the availability of a NEW FITNESS APP from Otto Bock! It is the first of its kind available in the US !
This is a FREE App available through the APP Store for your I-Phone. (An Android version will be available in September.)
Simply go to your APP Store and search for "fitness for amputees" and you'll see it immediately. Downloading only takes a minute.
More information can be found on the Otto Bock website, or through their informational brochure.